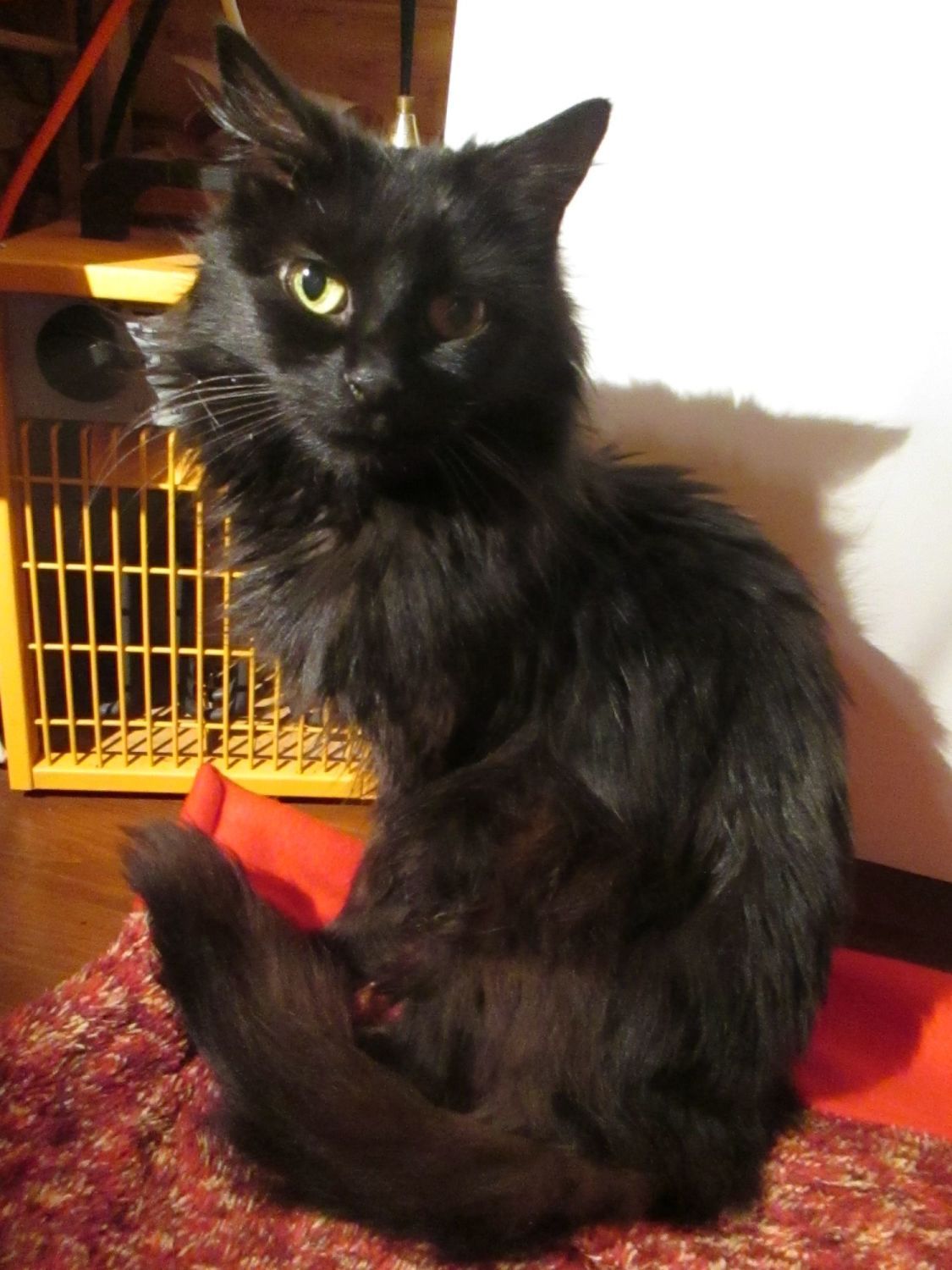 Meet Chewie - our Elder-Fruit - last of the original cabin family
Having been here since June 6th 2008, she is most definitely the oldest resident in terms of history here.. Although in terms of age - a close parr with her and Pum-leigh.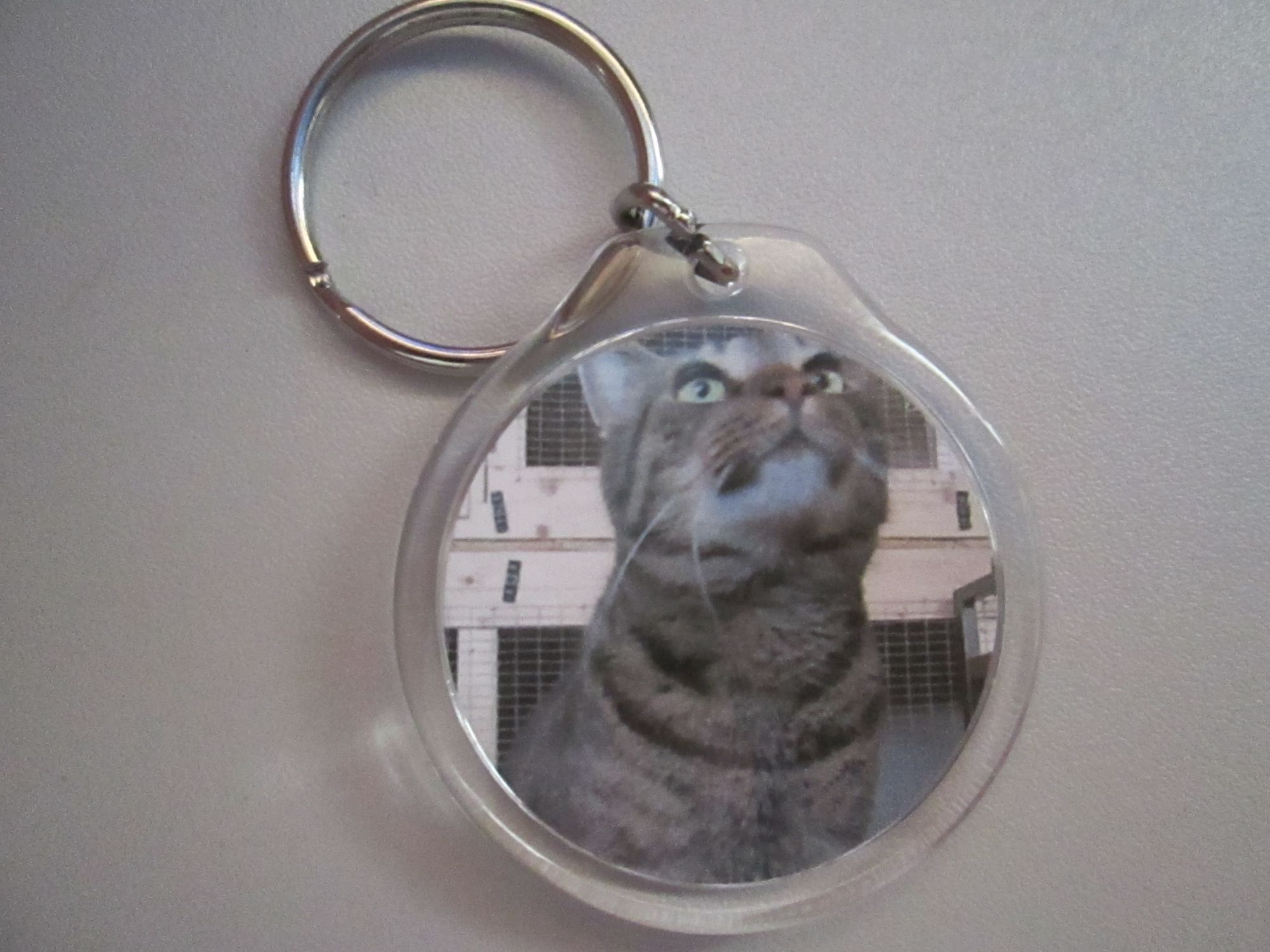 R.I.P Baby Bean. 1st March 2019
We very recently and very suddenly lost our beautiful baby Beany. We are very shell-shocked right now as although "That's the point of what we do".. (To give a loving caring final home for however long the babies have ....) we weren't prepared .... I'm struggling to find the words for this section.... Sorry - I will fill it in soon.
He was 8 Years old, Would have been a resident for 5 Years come July 12th... And will be / is being TERRIBLY missed :'-(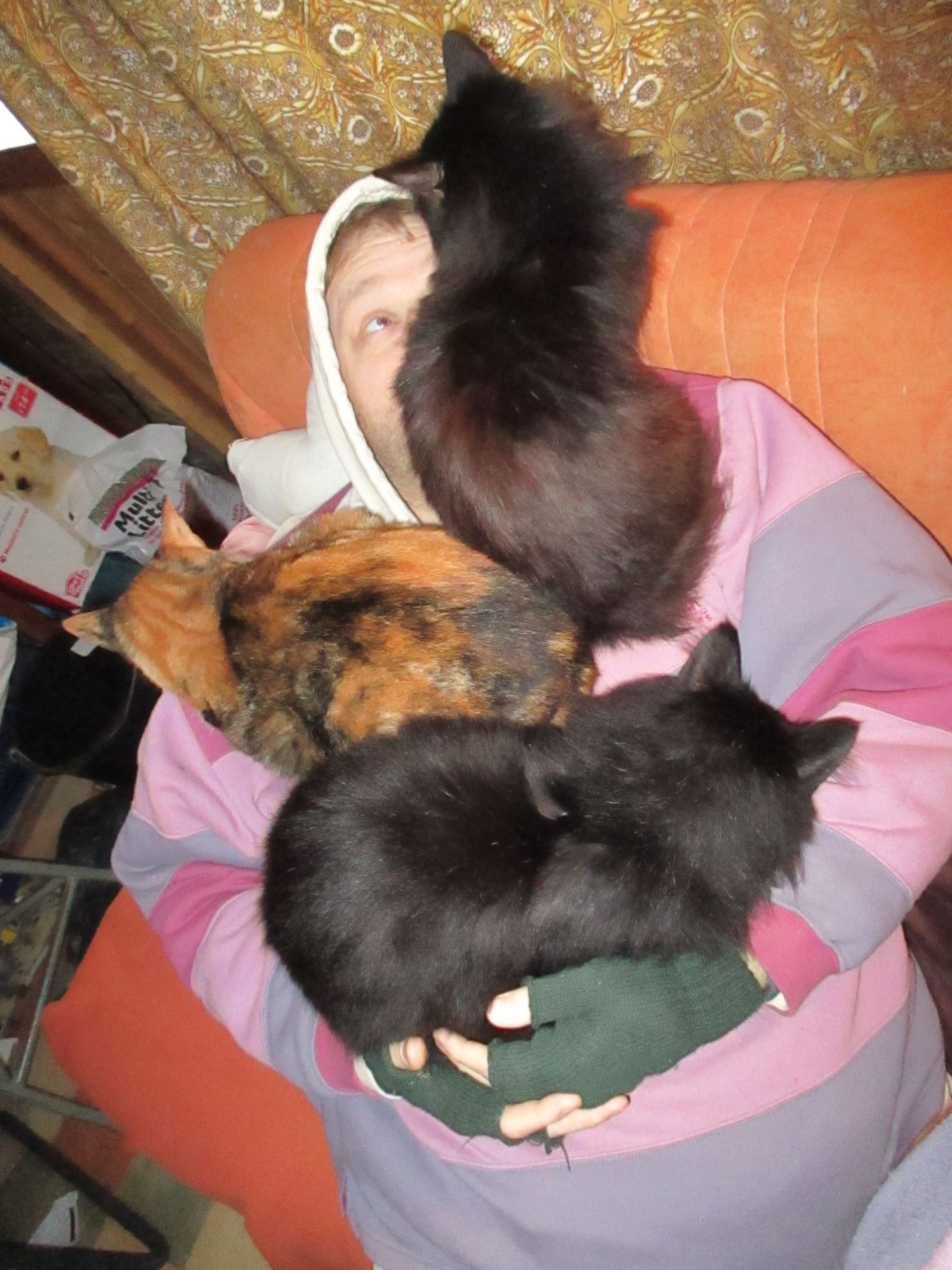 Shocked: Now there are three.
Nobody wants to have to write this kind of thing, and no matter how many times you go through it, each one hits you harder in different ways.
We are now a family of three (cats that is) as Pumpkin, Chewie & Eggy are the remaining furbabies....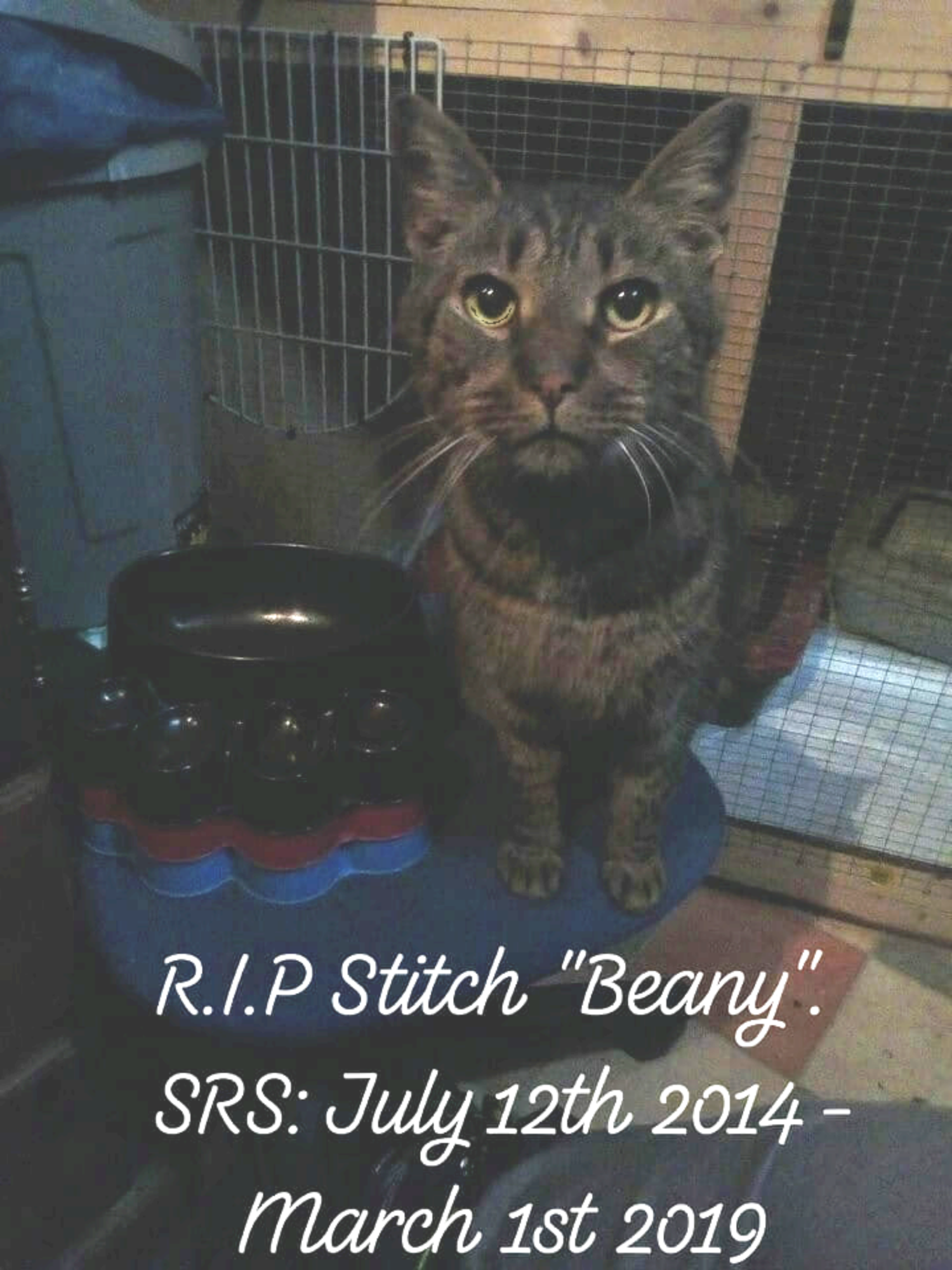 Mourning the loss of our baby boy :'-(
Some say cats can't tell when someone dies.. Or that they don't "Mourn" or miss each other when they are apart.
I say that's rubbish. They are all mourning the loss of Beany as are we.
The cabin is all topsy turvy, so much so that Eggy has not left the Big House to return to her own for the 6 days Bean has been gone...
This is unheard of as the three girls always end up in pawsy-cuffs but they are just ... wanting to be together.
One of our hopes was that this year we could join the two houses finally and all four babies could wander through both, sleep where they wanted and reach their favourite litterboxes / beds / snuggle zones without feeling stressed or pinned in a corner...
But every time we have tried leaving Eggy in during the day, or on the odd ocassion having "sleepovers" in the big house, she's refused to use their litterboxes or has charged head first into her door waiting to / demanding to be let back in to "safety" (as she saw it).The cruel realisation that this new "get along" or at least "put up with eachother" attitutude comes AFTER losing Beany.... is a bit too much for me to bear right now. All he ever wanted was for Eggy to be with him but also not to leave the big house where he felt safer with the others... Sighs deeply
So many things I wish could be different.. but at least Beany is at peace now Xx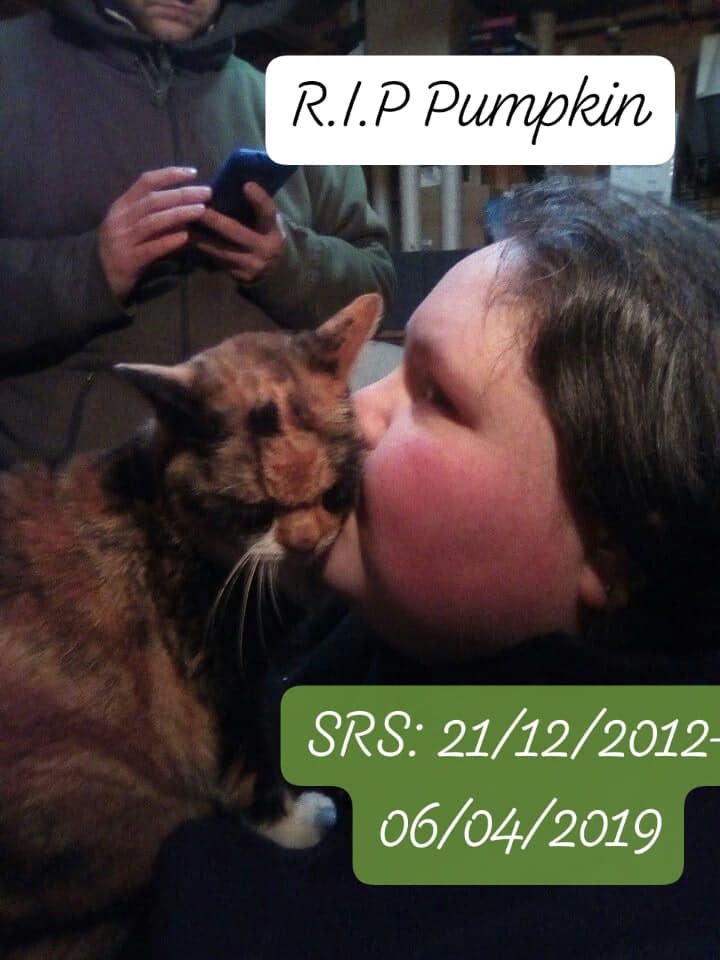 More Heartbreak and loss...
I honestly can't believe I have to sit and write this kind of entry again SO close to losing Beany.... BUT:
Many of you will have seen the posts over on our Facebook page in the past few weeks regarding Pum (and the others) being down in the dumps since we had to suddenly say goodbye to Beany in March... but unless you follow every account incuding my own twitter (Kitty) you may have missed the news that Pum decided to venture on the journey to find her little brown Squishy (Beany) and her Daddydog (Wolfie) a little over a week ago now :( :'(
After a little over a month of bringing her back to a point where she was comfortable to WANT to eat (rather than being... well to be honest, made to even though we hate saying it that way), we didn't expect her to suddenly deteriorate. She passed away peacefully holding my hand (Kitty) and to be blunt... it was like a daydream - one minute she was almost asleep, the next she used what little energy she had to lift her head (from a laid on her side position) to turn and stare at me..... did this odd little bunnyrabbit run thingy with her feet (both back legs at the same time as if she thought she was running at top speed while not actually moving anywhere) ... and then laid down again calmly... I thought I'd imagined it then she did it once more, turning this time in an almost owl-like fashion to look past me to Johnny over at the food cupboard... no noise, just staring... I called him over and as if by some higher power a certain song came on the radio - we held on to her gentle as she looked at us and then ... travelled. It is the oddest feeling of complete heartbreak, world shattering-ness yet complete calmness and certainty that everything was as it should be. She was happy, at ease and with family she trusted in her home... not some scary room with strangers (or worse)... :(